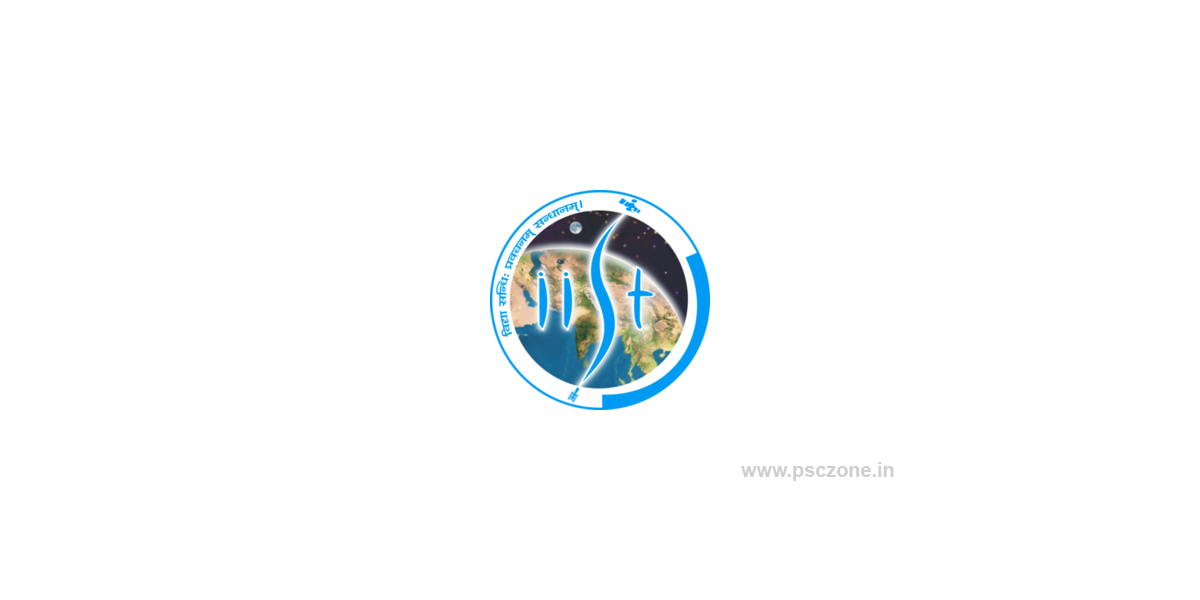 Indian Institute of Space Science and Technology (IIST) Notification 2020 : Indian Institute of Space Science and Technology (IIST) invites application for the following Project Fellow positions ;
Vacancy Details
---
Post Name : Post Doctoral Fellow (PDF)
Category No.: PDF02/2020
Qualification / Skill : Ph.D degree in Astronomy/ astrophysics or equivalent discipline. Ph.D must have been secured within five years of date of submission of the application. Candidates who have submitted their Ph.D thesis and are awaiting appraisal are also eligible to apply.
Desirable:-
1. Experience in astronomical data analysis. Preference will be given to candidates with experience in analyzing interferometry data.
2. Experience in programming languages such as IDL and Python. Applicant should have good oral and written communication skills in scientific English.

Project Title : Max Planck Partner Group for Galactic Star Formation

No. of positions : 01
Post Name : Research Assistant
Category No.: RA01/2020
Qualification / Skill : Ph D / M Phil / Post graduate degree in any Social Science discipline with minimum 55% marks.

Project Title : Lifeline for remote India: A study on Tele medicine units in India

No. of positions : 01
Post Name : Field Investigator
Category No.: FI01/2020
Qualification / Skill : Post graduate degree in any Social Science discipline with minimum 55% marks

Project Title : Lifeline for remote India: A study on Tele medicine units in India

No. of positions : 01
Post Name : Junior Research Fellow (JRF)
Category No.: JRF06/2020
Qualification / Skill : M.Sc in Physics /Astronomy & Astrophysics / Space Physics / Integrated
MS (Physics). Candidates should have qualified in UGCCSIR NET-JRF / UGCCSIR Net Lectureship / JEST/GATE in Physics

Project Title : Understanding the influence of young massive stars on surrounding Interstellar Medium

No. of positions : 01
Post Name : Junior Project Fellow (JPF)
Category No.: JPF02/2020
Qualification / Skill : M.Sc in Chemistry / Polymer Chemistry or equivalent areas.
Desirable:-
1. Experience in synthesis and characterization of Biopolymers or Biomaterials.
2. Knowledge in vibrational spectroscopy and multivariate spectral analysis

Project Title : Advanced spectroscopic imaging to investigate flavonoid interactions and molecular processes in hepatocytes

No. of positions : 01
Post Name : Junior Project Fellow (JPF)
Category No.: JPF03/2020
Qualification / Skill : MSc in Physics / Electronics / Material Science / Nanotechnology / Nanoscience.
OR
MS in Physics / Solid Sate Technology / Electronics.
OR
BE / B.Tech in Electronics / Nanoscience / Nanotechnology / Material Science / Engineering.
Desirable:-
Experience in material characterisation is desired.
Experience with plasma and plasma modeling would be additional merit.
Project Title : Development of surface discharge sparkplugs
No. of positions : 01
---
Age limit : 35 years as on 23.03.2020
Remuneration per month (Consolidated)
Catogory Code
Monthly Remuneration
PDF-02/2020
Rs. 55,000/- + HRA
RA-01/2020
Rs. 20,000/-
FI-01/2020
Rs. 15,000/-
JRF-06/2020
Rs. 31,000/- + HRA
JPF-02 & 03/2020
Rs. 20,000/-
General Conditions/ Instructions
---
1. Only Indian Nationals need apply.
2. All degrees mentioned above should be in FIRST CLASS except for RA-01/2020 and FI-01/2020. Candidates should posses the required qualification as on the last date for receipt of application.
3. Candidates are advised to upload the relevant mark sheets and the Degree/ PG certificate at the time of registering the online application.
4. The tenure of the position is for a period of One year or co-terminus with the project whichever is earlier. The tenure is extendable on performance and need basis subject to availability of funds. Tenure of FI-01/2020 is for Six months only.
5. The Institute reserves the right to terminate the appointment at any time before completion of the tenure / project, if it so decides.
6. Application received online only will be considered for processing under any circumstances.
7. The applicants will not be allowed to make any changes in the profile registration once submitted. Hence utmost care should be taken by the candidates while filling the profile.
8. Facility for online submission of application will be available from 06.03.2020 (16:00 hrs onwards) to 23.03.2020 (upto 17:00 hrs).
9. A 'No Objection Certificate' from the employer concerned is required in respect of those applicants who are employed under Central/State Government/Public Sector Undertakings/ Autonomous Bodies.
10. Only short listed candidates will be called for written test/interview, as the case may
be, based on merit.
11. Outstation candidates called for interview will be paid 'to and fro' Second class Railway Fare by the shortest route including reservation / sleeper charges on production of proof of journey such as Railway Tickets / Bus Tickets, etc. If the candidates travel in higher class of accommodation than the one prescribed, only Second class rail fare excluding the reservation charges / sleeper charges will be
paid. The applicants are advised to make their own arrangements for their stay at Thiruvananthapuram, at their cost.
12. Government strives to have a work force which reflects gender balance and women candidates are encouraged to apply.
13. Candidates who are selected for the positions have to join IIST by the specified date.
14.Research / Project Fellows are not entitled for hostel facility at IIST.
15. Candidates are advised to visit the IIST website https://www.iist.ac.in/career/3 for any updates on latest status of their application.
16. No interim correspondence will be entertained.
17. Canvassing in any form will be a disqualification
Other post , you may like :