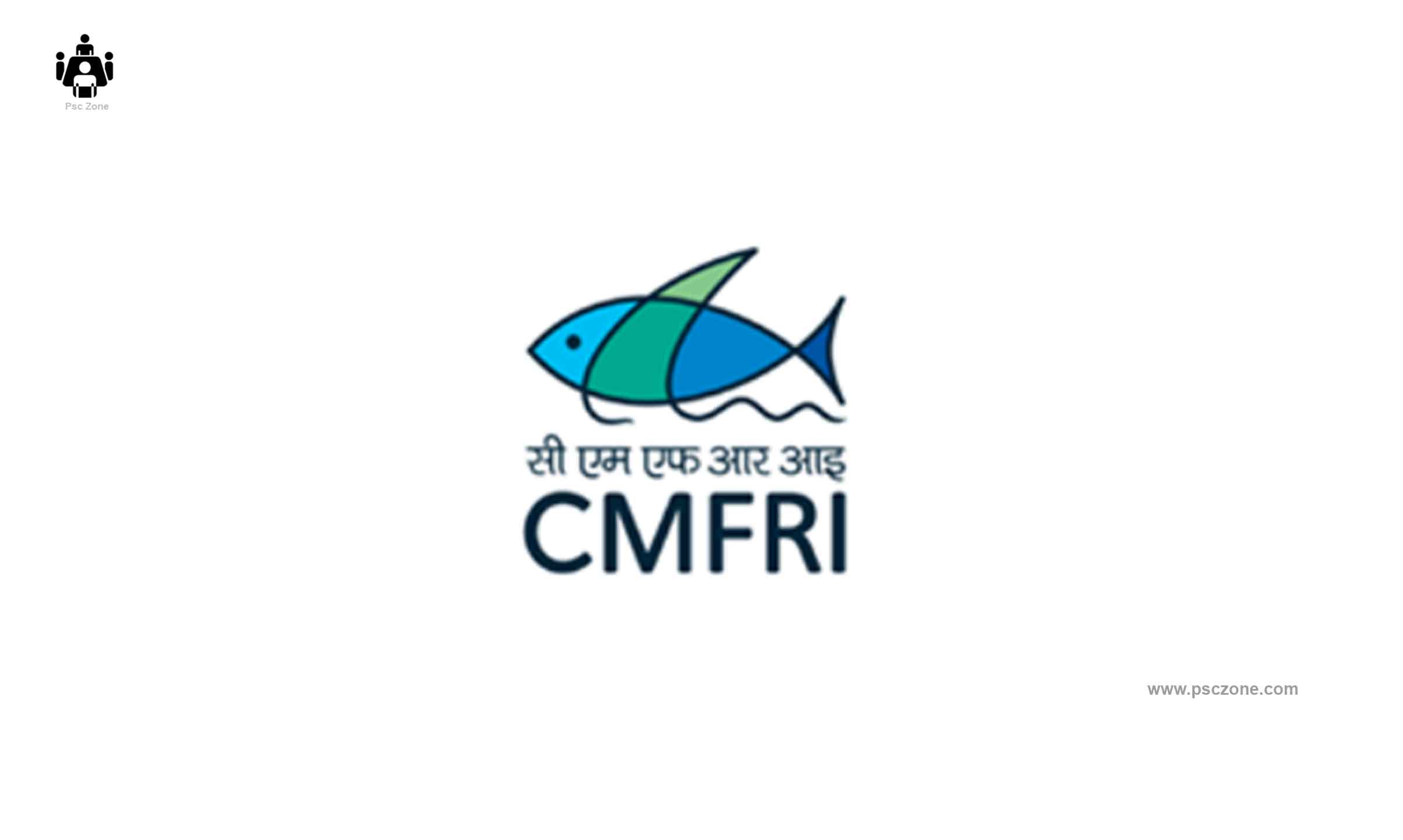 Central Marine Fisheries Research Institute (CMFRI) Notification 2021 : The online interview is scheduled on 09/06/2021 from 11:00 hrs at ICAR – Central Marine Fisheries Research Institute (CMFRI), Kochi for the selection on one Senior Research Fellows (SRF) post under the MPEDA funded project titled "Assessment of marine mammal stock and bycatch and sea turtle by-catch for their protection" for the duration of one year or till the project ends.
Job Summary

Post Name

Senior Research Fellow (SRF) – 1 post

Essential Qualification

M.Sc. in Physical Oceanography / Ocean Sciences/ NET qualifications and 2 years of research experiences after passing the Master Degree.

Desirable Qualification

Experience in Ocean Acoustic Studies. Detection of marine mammal vocalizations and other biological signals using hydrphones.

Hydrophone data processing and analysis. Participation of cruises in research vessels, experience in oceanography data collection & analysis.

Age Limit

35 years for men and 40 years for women (age relaxation applicable for OBC/SC/ST candidates as per GOI norms)

Emolument

Rs. 31,000/- + HRA per month
How to Apply
---
The application form as per the format provided is to be submitted in MS Word
format by email to [email protected].
The last date for submission of application form is 7th June 2021 (07/06/2021).
For any clarification you may please contact
"The Principal Investigator, Marine mammal project,
Fishery Environment & Management Division,
Central Marine Fisheries Research Institute,
P.O.Box 1603, Ernakulam North P.O.,
Kochi – 682018, Kerala."
Email : [email protected]

വിവരങ്ങൾ മലയാളത്തിൽ വായിക്കാൻ ഇവിടെ ക്ലിക്ക് ചെയ്യുക