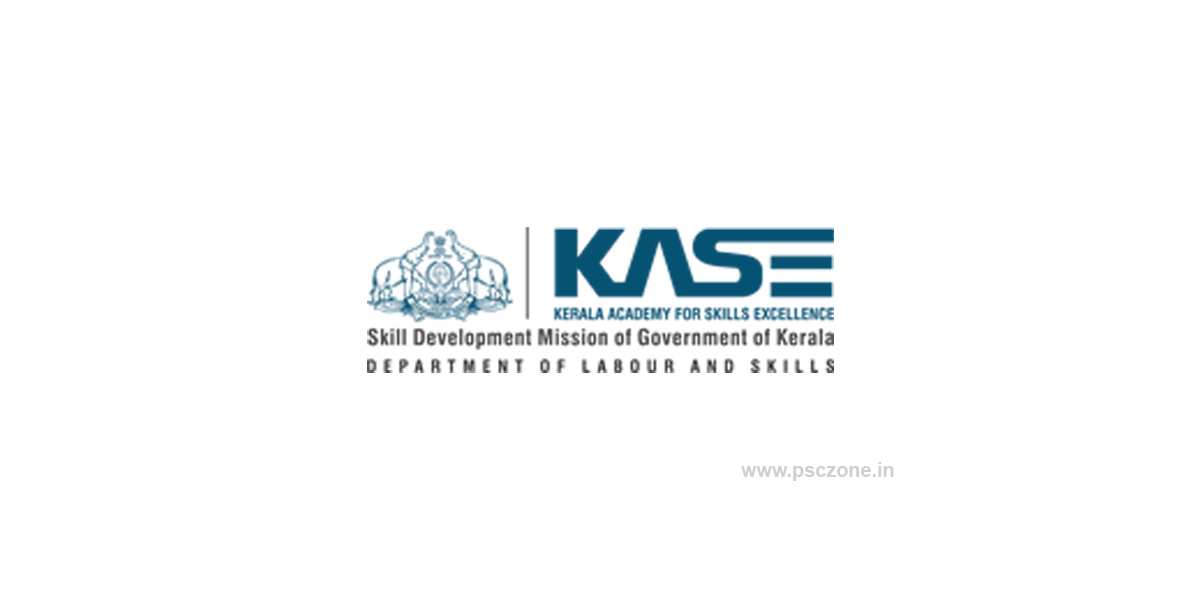 Kerala Academy for Skills Excellence (KASE) Notification 2020 : Applications are invited from interested candidates for the following posts in Career Development Centres on contract basis.
Vacancy Details
---
Post Name : IT Officer cum Career Guidance Assistant
No.of Vacancies : 03
Location : Career Development Centres – Palode ,Kayamkulam, Perambra
Qualification : B.Tech Computer science/ IT / MSc. Computer science/ MCA
Experience : 1 year experience in an IT based company and thorough knowledge in Computer Hardware, Software preparation, Animation etc. In absence of sufficient experienced candidates, those having lesser or without experience will be also be considered.
Remuneration : Rs.30,000/- per month
Period of Contract : will be one year and this may be extended based on the performance made during the last one year.
Age Limit : 18- 36 years as on 1st January 2020 with usual relaxation
About Kerala Academy for Skills Excellence (KASE)
---
Kerala Academy for Skills Excellence (KASE), the State Skill Development Mission of Government of Kerala under the Department of Labour & Skills is the apex entity to initiate, regulate and co-ordinate focused skill development for different industrial domains. It is incorporated to pursue its main objectives to promote, establish, setup, monitor, govern and regulate institutions and academies for skills excellence for development of core employability skills, competency standards and for promoting technology that meets the demands of various industries.
KASE in association with National Employment Service Department, Government of Kerala is in the process of setting up of Career Development Centre/Mini Employability Centre (CDC/MEC) across Kerala. The new initiative will be the extension of Vocational Guidance Unit functioning in the District Employment Exchanges. The centre acts as a destination where individuals can obtain authentic solutions for all kinds of career issues faced by them. The centre adapts the latest technologies and appropriate tools in Career Management to address the issues of individuals. The ultimate goal of these centres are to link the students with meaningful work, giving them support to shape and manage their careers by building key ingredients necessary for their transformation to become a complete professionals.
How to Apply
---
Interested candidates with above eligibility criteria may forward their application in the attached format along with their CV, copies of all relevant documents for proof of age, educational qualification, experience etc., and a recent passport size photograph to:
The Managing Director,
Kerala Academy for Skills Excellence (KASE),
3 rd floor Carmel Tower,
Cotton Hill,
Vazhuthacaud,
Thiruvananthapuram – 695014.
Ph: 0471 2735949, 0471 2735856.
If a candidate wants to apply in multiple locations, multiple applications has to be submitted.
Applications should be in the attached format only The envelope should be superscripted with "Application for the post of __________ in CDC" and the location preferred.
Last date for receipt of application: 11/03/2020 5.00 P.M.
NB: Incomplete and late applications will be rejected.
Other post , you may like :