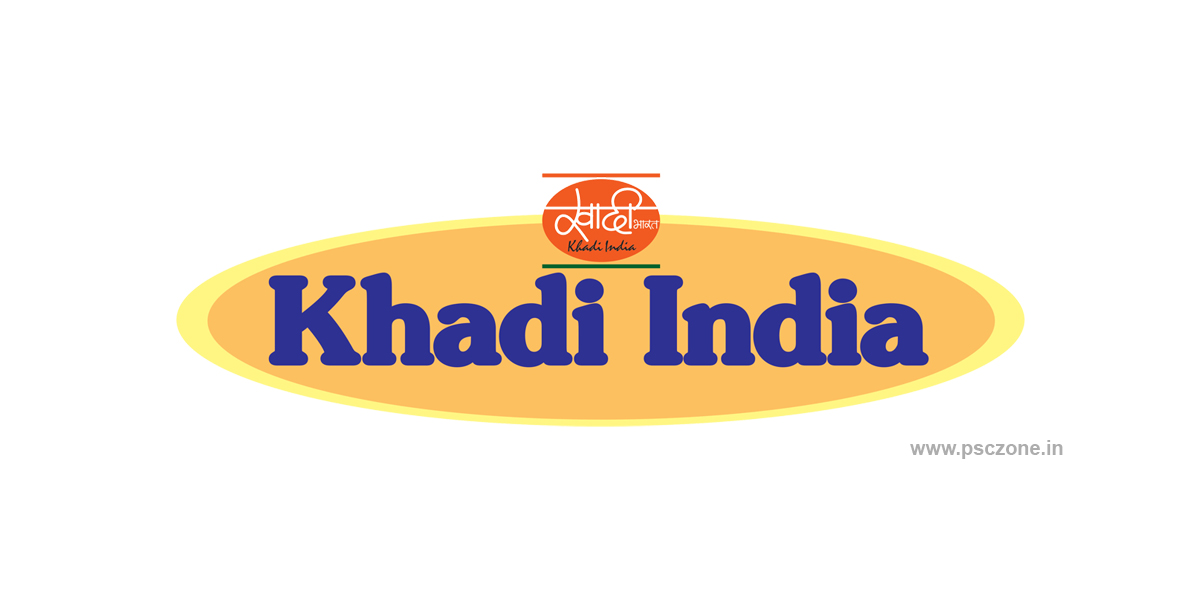 Khadi and Village Industries Commission (KVIC) Notification 2020 : Khadi and Village Industries Commission (KVIC) is a Statutory Body established by an Act of Parliament and functioning under the administrative control of Ministry of Micro, Small and Medium Enterprises (Govt. of India). In order to accelerate future growth and transformation challenges, KVIC invites Online Applications from willing candidates willing to work as "Senior Consultants" as per details mentioned below ;
Vacancy Details
---
Positions : 15 Senior Consultant
Discipline
---
Marketing –2 positions
Finance – 2 positions (preferably CA)
General Management – 1 position
Information Technology – 1 position
Textile – 2 positions
Legal – 2 positions
Ceramic – 1 position
Architect – 1 position
Chemistry (Analytical) – 1 position [with experience of handling NMR]
Foot-ware Technology – 1 position
Journalism/ Mass Communication – 1 position
The above number of positions for Senior Consultants may vary and are tentative.
Pre-requisite for the position : Post-Graduation Degree and minimum 5 years of experience in the respective field.
Remuneration per month : Rs.30,000 to 40,000 + Rs.2,500 to Rs.3,000 based on the qualification, experience, and interview's performance.
Nature of Engagement : The candidate shall be engaged on contractual basis initially for a period of
one year only which may be further extended on the basis of performance for maximum 3 years.
Upper Age Limit : Candidates should be below 39 years as on last date of application i.e. 06 March 2020.
Method of Recruitment : Based on credentials of educational qualification, experience followed by Interview. Contract based through Open Market
Skills Required
Good Knowledge of MS Word, Excel and Power Point.
Good Communication and Writing Skills.
Sincere and commitment to work
Method of Selection : On the basis of qualification and experience, the candidates will be shortlisted and called for interview. Based on the qualification, experience and performance in the interview, the candidate shall be offered specific engagement on contractual basis. Please note no TA/ DA will be provided for attending the interview.
Job Description : Senior Consultants will be required to provide high quality inputs in their discipline/ data analysis/ project management/ evaluation of scheme/ programme/ start-up/ innovation/ special studies including feasibility studies/ compliance supervision/ training and development/ implementation monitoring etc. This would require demonstration of proven academic credentials, professional achievement and leadership qualities on the part of the aspirants.
Selection Process : Before applying, candidates must ensure that they fulfill the eligibility criteria as on the last date of submission of application. Candidate has to appear for a personal interview during April-2020 before the Selection Committee. Candidature are subject to verification of details/documents at the time of Interview/Joining.
How to Apply
---
Candidates satisfying the eligibility conditions have to apply through online registration system of KVIC i.e. www.kvic.org.in. No application through other mode will be accepted. No documents are required to be sent to KVIC in connection with the application.
Last Date for submission of Online Application : Eligible candidate may apply on the link provided by 6
th March, 2020 (23.59 hours). Application is to be submitted online only.
Other post , you may like :