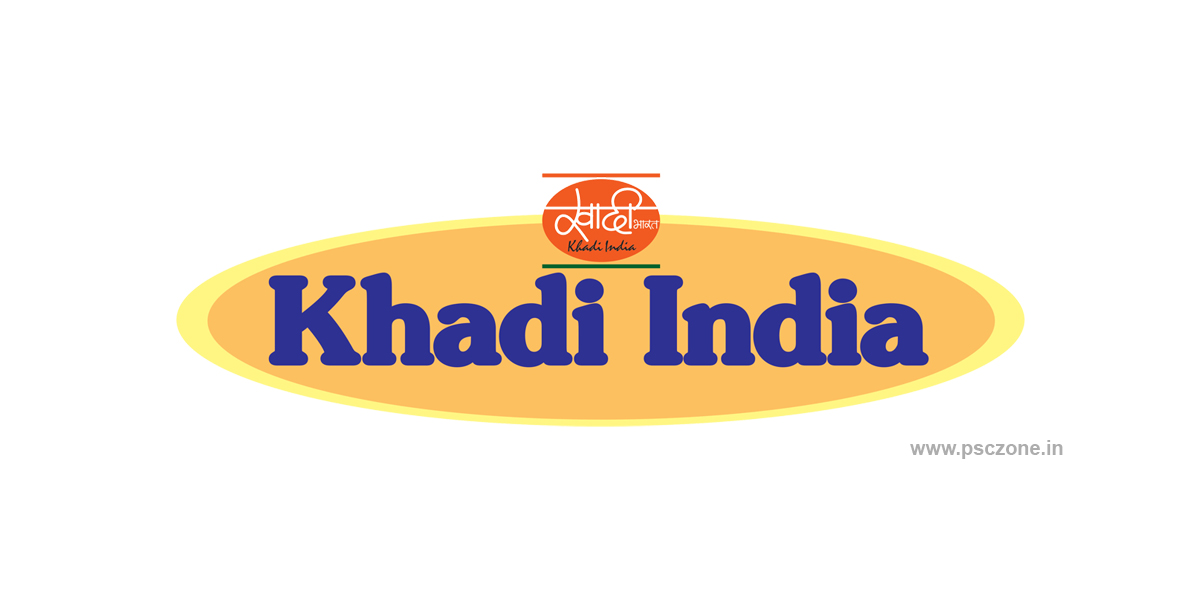 Khadi and Village Industries Commission (KVIC) invites Online Applications from candidates willing to
work as 'Young Professionals' as per details mentioned below ;
Job Summary
Organisation
Khadi and Village Industries Commission (KVIC)
Name of post
Young Professionals (YPs)
Total Vacancies
75 Posts (The number of positions for YPs may vary and are tentative.)
Last Date
10th January 2020
Job Location : Mumbai
Educational Qualification
---
Master Degree/ Post-Graduation or 2 years PG Diploma from a recognized University in the areas listed. Preferential weightage will be given to the candidates who have experience of working in the monitoring and evaluation of schemes / programmes etc. However, fresher's can also apply.
Remuneration per month : Rs.25,000 to Rs.30,000 plus Conveyance Rs.2,500 to 3,000 based on the qualification, experience, and interview's performance.
Nature of Engagement : The candidate shall be engaged on contractual basis initially for a period of one year only which may be further extended on the basis of performance for maximum 3 years.
Upper Age Limit : Candidates should be below 27 years as on last date of application i.e 10.01.2020
Method of Recruitment : Contract based through Open Market
Skills Required
---
Good Knowledge of MS Word, Excel and Power Point.
Good Communication and Writing Skills.
Sincere and commitment to work.
Method of Selection
---
On the basis of qualification and experience, the candidates will be shortlisted and called for interview. Based on the qualification, experience and performance in the interview, the candidate shall be offered specific engagement on contractual basis.
Please note no TA/ DA will be provided for attending the interview.
Job Description
---
YPs will be required to provide high quality inputs in their discipline/ data analysis/ project management/ evaluation of scheme/ programme/ start-up/ innovation/ special studies including feasibility studies/ compliance supervision/ training and development/ implementation monitoring etc.,.
This would require demonstration of proven academic credentials, professional achievement and leadership qualities on the part of the aspirants.
Selection Process : Before applying, candidates must ensure that they fulfill the eligibility criteria as on the last date of submission of application. Candidate has to appear for a personal interview during January 2020 before the Selection Committee. Candidature are subject to verification of details/documents at the time of Interview/Joining.
How to Apply
---
Candidates satisfying the eligibility conditions have to apply through online registration system of KVIC i.e. www.kvic.org.in.
No application through other mode will be accepted. No documents are required to be sent to KVIC in connection with the application.
Steps for Applying
---
STEP I (SIGN UP)
a) Candidates are now ready to apply On-line by visiting the KVIC website and going to the tab "VACANCY" on KVIC website : www.kvic.org.in
b) Applicants are needs to sign up first with their valid Mobile No. with them while signing up.
c) The One-time Password and login details will be sent to the registered mobile number, so candidates are advised to verify the correctness of the mobile number before proceeding.
STEP- II
a) Candidates are now ready to apply on-line by revisiting the On-line Application website at www.kvic.org.in
b) The candidate should now login with the password and fill up all the information asked in the online form about himself/herself correctly and complete the Registration.
c) Before submission of his/her Step-II details, the candidate should check his/her all details and make necessary corrections (if any) before final submission. Candidates are not allowed to change the Mobile Number while editing.
d) On successful submission of on-line application, candidates are advised not to attempt for re-registration for the same post. In case of multiple registrations for the same post, the candidature is liable for cancellation/rejection without any notice/intimation to the candidate. Candidate is required to download the online form generated by the System with unique registration number, which may be retained for future reference.
Instructions to upload Photo, Signature(if applicable) and other relevant Certificates Applicants should upload the scanned (digital) image of their photograph, signature and other relevant Certificates as per the process given below ;
i) Photograph :
a) Photograph must be a recent passport size colour photograph (not older than 03 weeks).
b) Make sure that the photograph is in colour, taken against a light-coloured, preferably white, background.
Look straight at the camera with a relaxed face. If the photograph is taken on a sunny day, have the sun behind you, or place yourself in the shade, so that you are not squinting and there are no harsh shadows. If you have to use flash, ensure there's no "red-eye". If you wear glasses make sure that there are no reflections and your eyes can be clearly seen. Caps, hats and dark glasses are not acceptable. Religious headwear is allowed but it must not cover your face.
c) Dimensions of the image should be approximately 200X230 pixels. It will not be possible to accommodate larger images. Size of file should be between 50kb100kb in jpg/jpeg format only. Please ensure that the size of the scanned image is not more than 100kb.
d) If the size of the file is too large, then adjust the settings of the scanner such as the DPI resolution, number of colours etc., during the process of scanning.
Minimum resolution should be 200 DPI.
ii) Signature image
a) The applicant has to sign on white paper with Black ink pen.
b) The signature must be of the applicant only and not of any other person. If at any stage the signature is not found to be matching with the candidate's actual signature, the applicant's candidature may be summarily rejected.
c) Please scan the signature area only and not the entire page.
d) Dimensions of the image should be approximately 140X60 pixels. It will not be possible to accommodate larger images. Size of file should be between 50kb–100kb in jpg/jpeg format only. Ensure that the size of the scanned image is not more than 100 kb.
iii) Post Graduation / Master Degree Certificate:-
a) Please scan the relevant certificates (issued by competent authority), should be clearly visible.
b) Size of file should be between 50kb–1000kb in jpg/jpeg/PDF format only. Ensure that the size of the scanned image is not more than 1000kb.
c) The candidate should upload his/her Photograph, Signature and Certificate as per the instructions given in the following paragraphs:
iv) Up-loading the photograph, signature, Educational and other relevant certificates:
a) There are separate tab for uploading Photograph,Signature and Certificates.
b) Browse and select the location where the scanned Photograph/Signature/Certificates files have been
saved. Select the file by clicking on it.
c) Click the 'Open/Upload' button. The photograph/signature/ certificate file will get uploaded. If the file size and format are not as prescribed, an error message will be displayed. In such a case, change the size and format of the file as required and re-upload.
Other post , you may like :