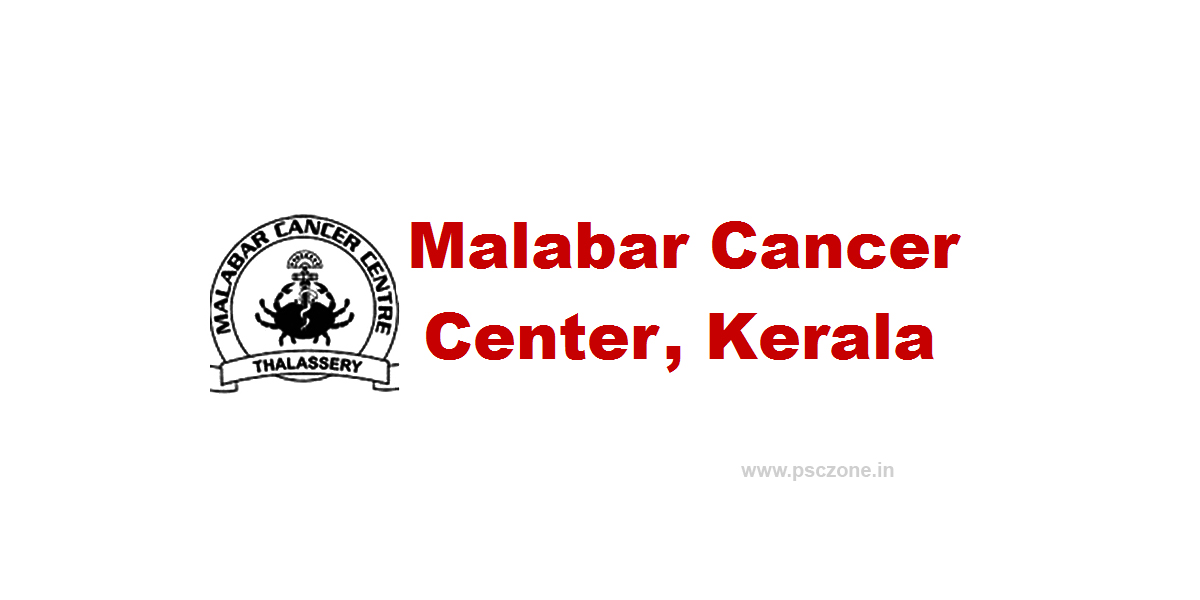 Malabar Cancer Center Notification 2020 : Malabar Cancer Center Invites applications for the post of Senior Residents (On contract) in Surgical Oncology, Radiation Oncology, Imageology, Medical Oncology & Hematology,Anesthesiology and pathology.
Vacancy Details
Department
No.of Vacancies
Qualification
Surgical Oncology -Gynaeconcology
01
MD/DNB Obstetrics and Gynecology
Surgical Oncology -Gastroenterology
01
M.Ch/DNB Surgical Oncology
Radiation Oncology
03
MD/DNB Radiotherapy
Medical Oncology & Haematology
03
DNB/MD Medicine / Radiotherapy /Pediatric Medicine OR DM Medical Oncology / DNB Medical Oncology
Anesthesiology
03
MD/DNB Anesthesiology
Imageology
02
MD/DNB Radio diagnosis
Dept of CLS&TR- OncoPathology
01
MD/DNB Pathology
The above mentioned vacancies are tentative and subject to change without prior notice.
Pay Scale
---
Consolidated pay for all categories is Rs.62, 000/- per month (for medical doctors).
Age Limit : The candidates should be below 35 years of age as on 01st April 2020.
Application Fee
---
Application fee of Rs.1, 000/- in the form of Demand Draft drawn from a nationalized bank in
favour of Director, Malabar Cancer Centre payable at Thalassery should submit along with
the application.
How to Apply
---
The completed application form along with all necessary documents and Demand Draft of Rs.1,000/- as application fee should be forwarded to The Director, Malabar Cancer Centre, Moozhikkara PO, Thalassery, Kerala-670103, so as to reach on or before 4.30 PM, 31/03/2020.
Tentative date of selection interview will be on 04/04/2020
For any clarifications, please contact 0490-2399249 ( 9AM- 5 PM Mon- Fri) or Email: [email protected]
Other post , you may like :