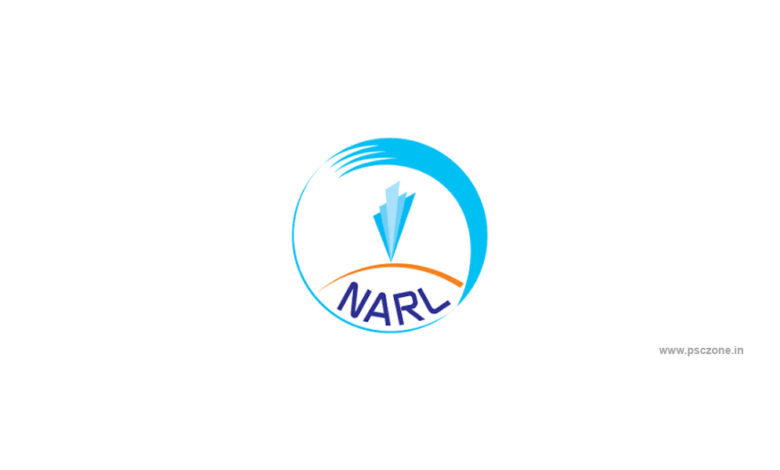 National Atmospheric Research Laboratory (NARL) Notification 2020 : National Atmospheric Research Laboratory (NARL) invites applications for the following positions ;
Vacancy Details
Post Code
01
Name of the Position
Junior Research Fellow (JRF)
No of Posts
08
About National Atmospheric Research Laboratory (NARL)
---
National Atmospheric Research Laboratory (NARL) is a centre of excellence involved in doing front ranking research in atmospheric sciences and development of related technologies. It provides unique opportunity for conducting experiment and/or model based research in various fields of atmospheric sciences, viz., aerosols and trace gases; cloud and convective systems; middle atmospheric structures, dynamics and energetics, ionospheric plasma processes and space weather impacts, weather and climate forecasting. NARL is equipped with a variety of sophisticated instruments like, radars and lidars, airglow instruments, GPS balloon sondes, microwave radiometer and Brewer spectrophotometer, including a supercomputer for modelling work.
Fellowship Amount
---
For 1st & 2nd year Rs.31,000/- per month (Consolidated).
For the subsequent years Rs.35,000/- per month (Consolidated)
Essential qualifications
---
(a) First class (60%) or equivalent grade in Post-Graduate degree in
(i) Physics/ Atmospheric Science/ Space Physics / Meteorology/ Analytical Chemistry.
OR
(ii) Geophysics/ Earth System Science with Physics/ Atmospheric Science/Space Physics / Meteorology as core subjects
OR
(iii) Any specialization of Electronics/ Communication Engineering/ Optical Engineering/ Photonics/ Instrumentation
AND
Qualified in CSIR-UGC NET/GATE/JAM/JEST.
Age limit : Less than 30 years as on the last date fixed for receipt of applications but relaxation for five years in the case of SC/ST candidates and three years for OBC candidates. Ex-servicemen and persons with disabilities (PWD) are eligible for age relaxation as per government of India orders.
Selection Process : Mere fulfilment of essential qualifications and experience do not vest any right in a candidate for being called for Test/Interview.
The date of determining the eligibility of all candidates in every respect shall be the date of
submitting the online application on the website : 27 April 2020.
How to Apply
---
a) Candidates must apply On-line through the website www.narl.gov.in. The site will remain open from 28.03.2020 (10:00 Hrs IST) to 27.04.2020 (17:30Hrs IST) for registering the application. Applications received through any other mode would not be accepted and would be summarily rejected.
b) Candidate has to personally upload his/her Post Doctoral experience / the relevant research experience in the desired field, list of peer reviewed publications, Awards/ Scholarship / Official Appreciation / Affiliation with the professional bodies/institutions/societies in a single pdf file in
such a way that the size of the file does not exceed 4 MB.
c) Candidates who wish to apply for more than one post should apply separately for each post.
Other Posts , you may Like :