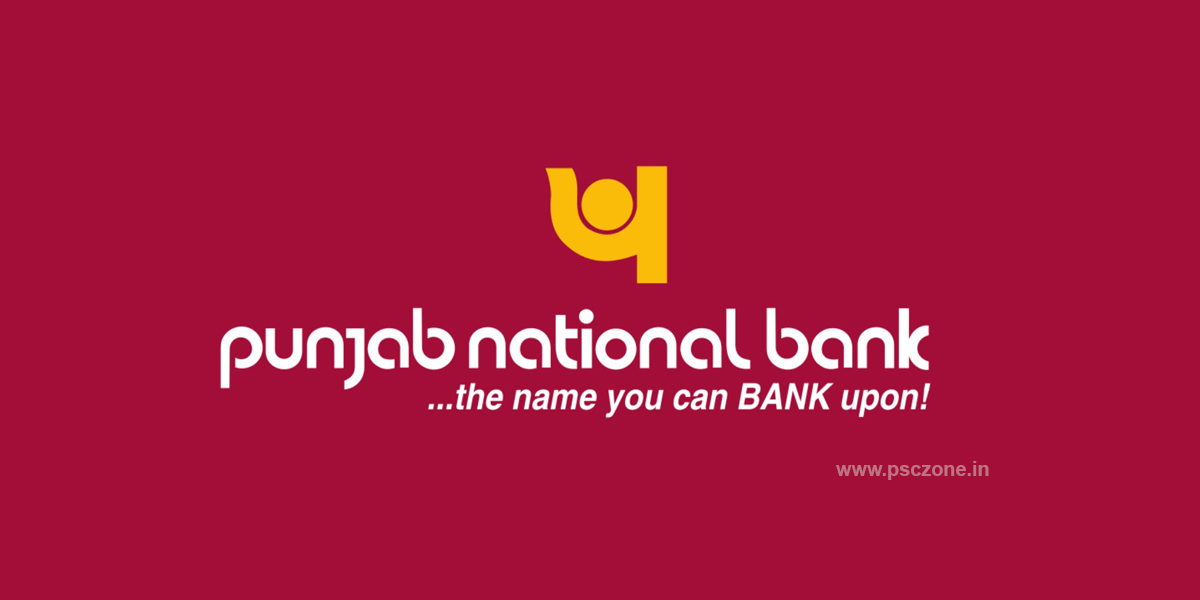 Punjab National Bank Notification 2020 : Punjab National Bank invites applications from Indian Citizens for the post of MANAGER-SECURITY in the officer cadre who fulfill the following eligibility criteria;
Job Summary
Name of post
Manager(Security)
Total Vacancies
12
Educational Qualification
Degree
Last Date
10 January 2020
Job Location : India
Educational Qualifications
---
Bachelor's degree from any University recognized by Govt. of India
Desirable : Officers with language proficiency in Tamil, Malayalam, Telugu, Tulu, Kannada, Odia, and in local dialects of Chhattisgarh and North Eastern states will be preferred as officers selected may have to work in these states in close coordination with local administration.
Pay Scale : 31705-1145/1-32850-1310/10-45950 besides other allowances like DA, HRA etc. as per Bank Rules.
Post : The candidates selected will be posted at any place in India as per requirement of the Bank.
Selection Procedure
---
Selection will be made on the basis of interview. An Essay /Letter drafting test will be conducted as part of interview to judge drafting skills of the candidates. Merely satisfying the eligibility norms do not entitle a candidate to be called for selection.
Only shortlisted candidates will be called for interview.
Application Fee/Intimation Charges (Non-Refundable)
---
For candidates belonging to SC/ST Categories, there is no application fee except intimation charge of Rs.50/-.
For all others, the application fee is Rs.300/-
How to Apply
---
Candidates should log-on to our website www.pnbindia.in link Recruitment and download the prescribed application form, fill the same and send it to the bank at the below mentioned address by Speed/Registered post along with a copy of cash deposit voucher and copies of other supporting documents in the envelope super-scribed 'Application for the post of Manager-Security'.
Chief Manager (Recruitment Section),
HRM Division, Punjab National Bank,
Corporate Office Sector 10, Dwarka , New Delhi -110075
Incomplete applications, applications not supported by cash voucher & supporting documents (i.e. relevant copies of Educational & Experience certificates as mentioned above) or application not in the prescribed format or not signed by the candidate or incomplete in any respect will not be entertained by the Bank. The applications received after the last date shall also not be entertained.
Candidate should keep photocopy of the completed application and Cash Voucher (in original) as the same are to be produced at the time of interview.
ALL CANDIDATES SHOULD SEND SELF-ATTESTED PHOTOSTAT COPIES OF THEIR EDUCATIONAL QUALIFICATION & EXPERIENCE CERTIFICATES ALONG WITH THEIR APPLICATION.
CANDIDATES BELONGING TO SC/ST/OBC/EWS CATEGORIES ARE ALSO REQUIRED TO SEND A SELF- ATTESTED PHOTOSTAT COPY OF THEIR CASTE/ OBC/ EWS CERTIFICATE.
Important Dates
---
Opening Date for downloading the application form and cash voucher : 27 December 2019
Closing Date for downloading the application form and cash voucher (Including for Candidates from Far-Flung Areas) : 10 January 2020
Last date for Receipt Of Application with all enclosures at our office (Only by Speed/registered post) : 13 January 2020
Other post , you may like :