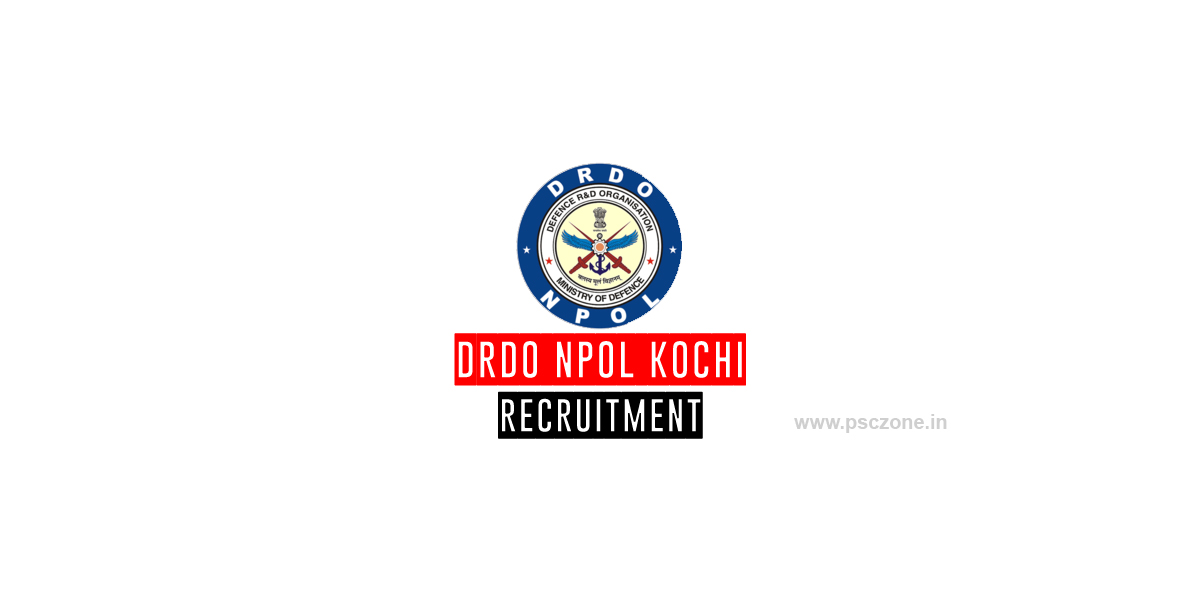 Naval Physical and Oceanographic Laboratory (NPOL), Kochi under the Defence Research & Development Organisation (DRDO), Ministry of Defence hereby notifies the availability of following Trade Apprenticeship Training seats for engagement of Trade Apprentices under the Apprentices Act, 1961 as amended from time to time, as per following details;
Trade/ Discipline
Educational qualification
No.of Training position
Fitter
Two year ITI in Fitter Trade
04
Turner
Two year ITI in Turner Trade
02
Machinist
Two year ITI in Machinist Trade
03
Draughtsman (Mech)
Two year ITI in Draughtsman (Mech)
Trade
11
Tool & Die Maker (Die & Mould)
Three year ITI in Tool and Die
Maker
01
Injection
Moulding
Machine
Operato
One year ITI in plastic processing
sector and in Injection Moulding
process
01
Welder (Gas &
Electric)
One year ITI in Welder Trade
02
Electronic
Mechanic
Two year ITI in Electronic Mechanic
06
Electrician
Two year ITI in Electrician
03
COPA
One year ITI in COPA
03
Secretarial
Assistant
One year ITI in Stenography
(English) and Secretarial Practice
01
Front Office
Assistant
One year Broad based Basic
Training in Hospitality Sector under
Centre of excellence Scheme and
Advanced module of Centre of
Excellence Scheme in Front office
Management
04
Date & Time of Selection process
---
Interested candidates, who are Indian nationals and fulfill the educational qualifications as above and other eligibility criteria specified herein, shall report between 09.00 AM and 09.30 AM on the dates as shown against the Trade/Discipline and be present themselves for selection process at DROMI, NPOL (landmark – Near SBI NPOL Thrikkakara Branch, Kochi) carrying (i) all certificates/documents in original in support of  their qualifications/age/caste/experience(s), (ii) duly completed application in the enclosed prescribed PROFORMA with a recent colour passport photograph affixed on it and (iii) one self-attested copy of all certificate/testimonials.
Candidates shall register their names at www.apprenticeship.gov.in before appearing for selection process.
Stipend payable per month for two & three year ITI holders shall be Rs.8050/- and for
one year ITI holders it will be Rs.7700/-
Candidates may also forward application form in PDF format through email ID [email protected] latest by 06 March 2020.
Important Links
Notification & Application Form
Click Here
Other post , you may like :