Jobs
Walk-In Mega Job Fair 2019 | 10th, I.T.I , 12th, Diploma, Degree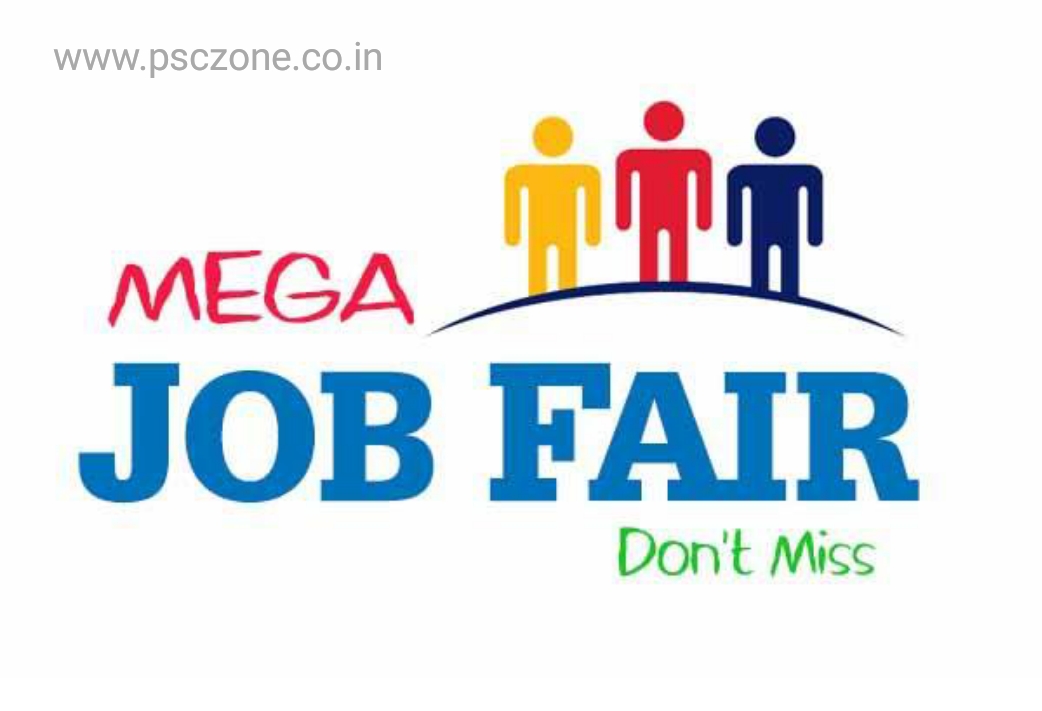 DHISA MEGA JOBFEST-2019­
---
Alappuzha District Employment Exchange – Employability Center, Pathanamthitta District Employment Exchange, Macfast College Thiruvalla will be held a Mega Job Fair 'Disha' will be held on 9th November 2019 at MacFast College, Thiruvalla. This job fair will be attend more than 40+ companies from Private sector.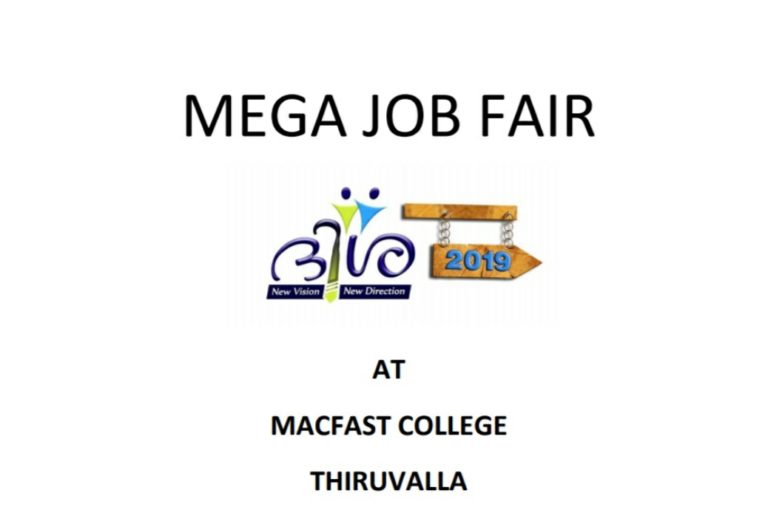 Employment Type : Walk-In Jobs
Total No. of Vacancies : 2000+
Companies: 40+ Branded Companies Participated
Official Website : www.employabilitycentre.org
Qualification
---
Candidates who completed 10th, I.T.I , 12th, Diploma, Arts & Science, MBA & Engineering
Participating Companies
---
ASIANET SATELLITE
COMMUNICATIONS LTD
KIMS HOSPITAL
BELIEVERS CHURCH MEDICAL COLLEGE HOSPITAL
MUTHOOT HEALTH PLUS

DALMIA CEMENT

ARMSTECH ENGINEERS PRIVATE LIMITED

BHIMA JEWELS PVT. LTD
BUILDTECH-BUILDERS
GENTLEMAN CHIT FUNDS(INDIA)
PVT.LTD
PARAGON POLYMER PRODUCTS PVT
LTD.
NAVODAYA INSTITUTE OF EDUCATIONAL RESEARCH
NIPPON TOYOTA
ESAF BANK
MUTHOOT FINANACE LTD.
Note : The list is incomplete
---
Salary : As Per Company Norms
Interview Date : 09 November 2019
Walk-in Time : 08.30 AM Onwards
VENUE : MACFAST COLLEGE ,THIRUVALLA
DATE : 09TH NOVEMBER 2019
REPORTING TIME :8:30 AM
Contact Number : 0477-2230624, 9656421872 , 8304057735
To Read In Malayalam : Click Here