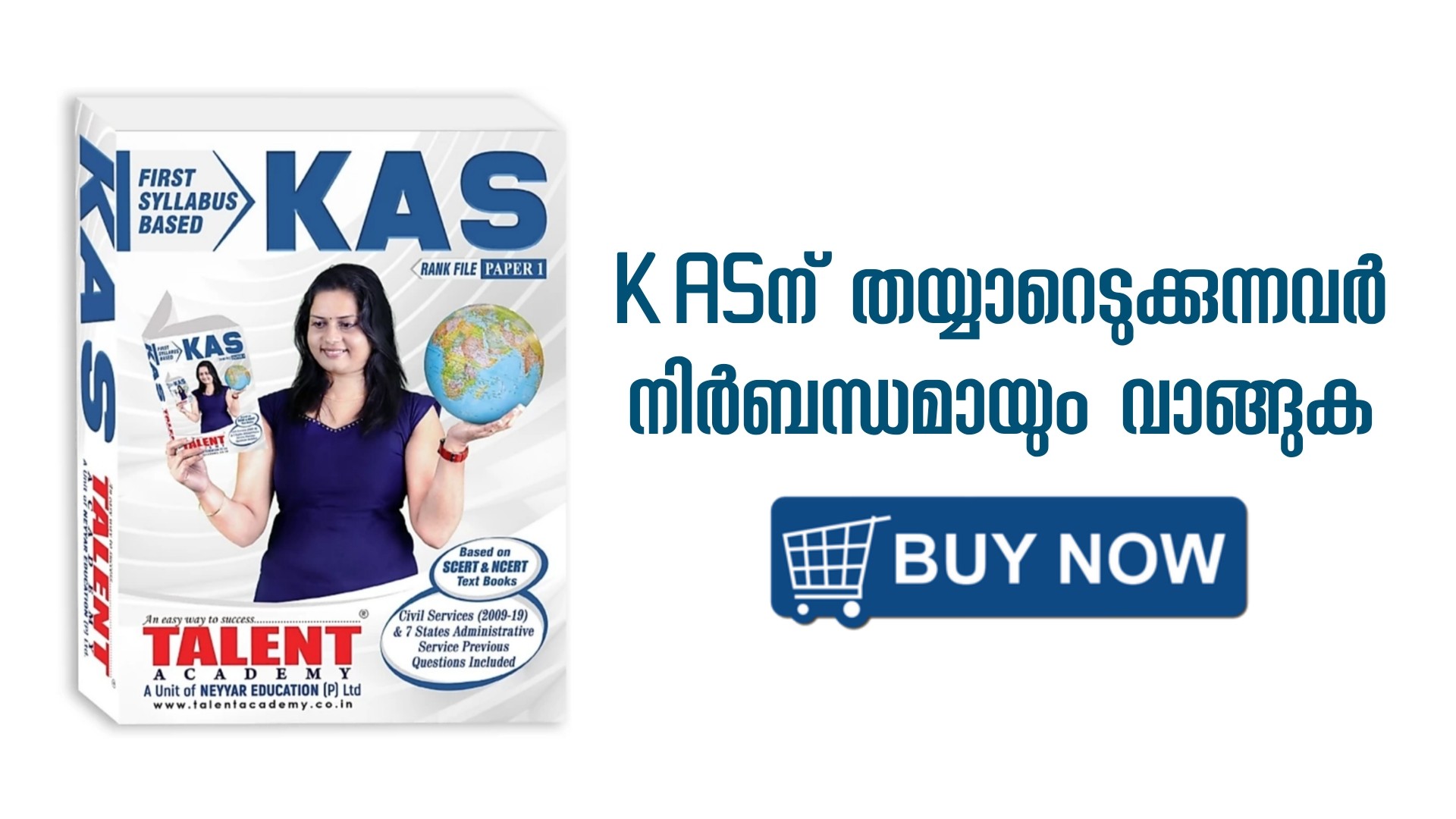 Talent academy published beat rank file for KAS Exam, prepared by well qualified research team who have vast experience in preparing high quality study materials for various competitive examinations and also have included previous questions from UPSC (2009-2019) and 7 other State Administrative Services.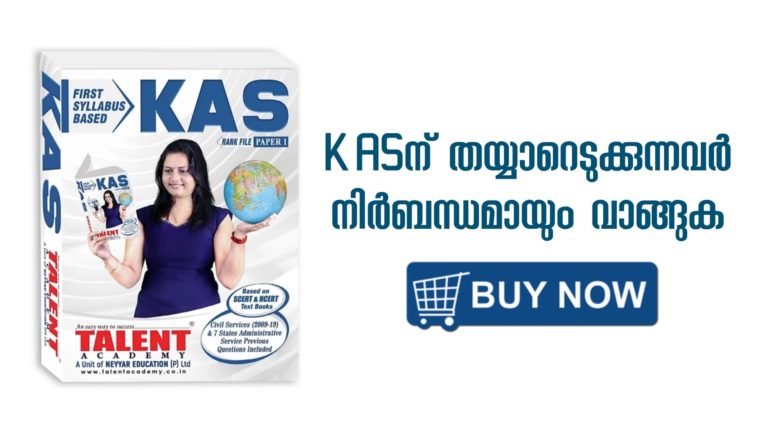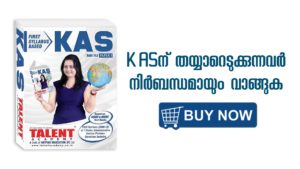 About KAS Exam
The much-awaited Kerala Administrative Service (KAS) Examination is going to conduct on 22th February 2019.KAS Aspirants has been waiting for this notification for about 2 years and preparations for this exam by the degree holders in the state have been going on since Kerala Government had notified the KAS details in the Kerala Gazette in December 2017.
Talent KAS Rank file
Talent Academy published Kerala's 1st syllabus based rank file for Kerala Administrative Service Exam (KAS). It is one of the best book which is available in the market. It covers almost all portions of NCERT,SCERT syllabus. As Kerala PSC is conducting KAS exam for the first time, it is necessary for an aspirant to buy a guide/rank file that covers all portions based on syllabus.
Features of KAS Talent Rank file
This edition covers the full syllabus of Paper 1 of Kerala Administrative Exam 2020.
KAS Talent Rank file includes Civil Service Previous Questions from 2009 – 2019.
It also includes Previous Questions of 7 State Administrative Service Exams.
KAS Talent Rank file has1328 Pages of 100% Exam Oriented Content.
This book Covers topics like History (India and Kerala), History of the World (from mid 18th century), Cultural Heritage of Kerala, Indian Constitution, Public Administration, Political System,Governance, Social Justice and International Relations, Reasoning, Mental Ability & Simple Arithmetic, Geography etc
This KAS Rank file is available in www.flipcart.com , www.amazon.in
Other post , you may like :