Latest News
Centre For Development Of Imaging Technology (C-DIT) Notification 2019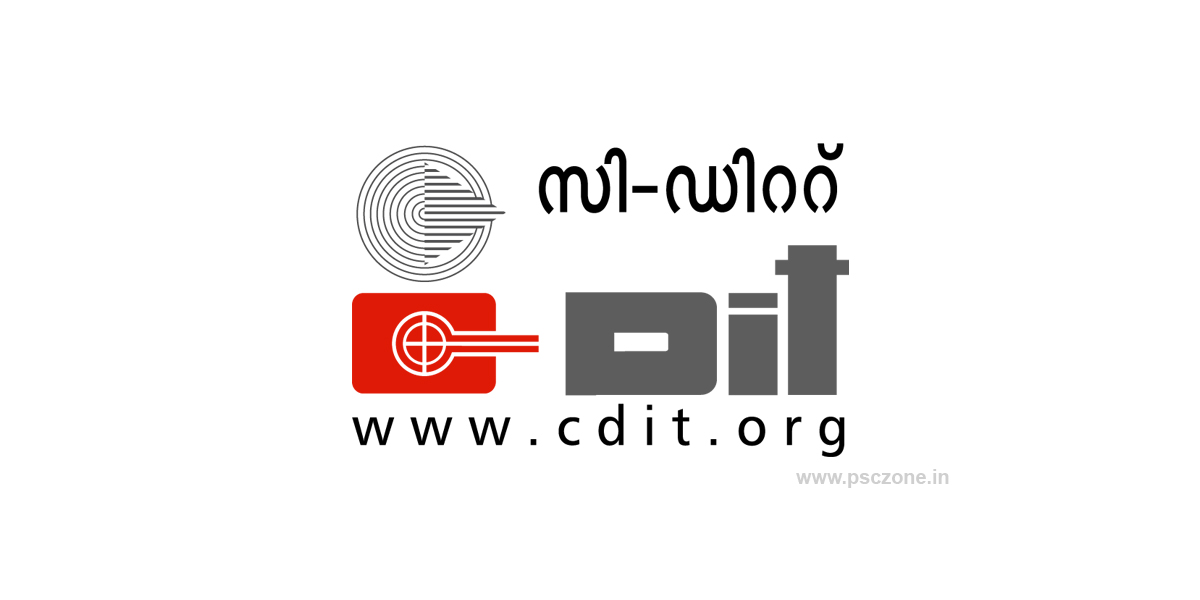 C-DIT Notification 2019 : Centre For Development Of Imaging Technology (C-DIT) invites applications for the following positions for temporary engagement on consolidated pay in various projects, as per the qualifications shown below. The remuneration will be fixed as per the norms of C-DIT, commensurate to the qualification and experience of the candidate.
Job Summary
Organization
Centre For Development Of Imaging Technology (C-DIT)
Post name
Content Developer, Network Engineer & Other
Total No. of vacancies
Not Mentioned
Job Location : Kerala
Vacancy Details
---
Post name
Total No of Vacancies
Qualifications & Experience
Web Developer/Designer
01
1. B.Tech/MCA from a recognized Institute /University
2. 5 years experience in developing websites and applications
in PHP and MySql
3. Good working knowledge in developing websites in CMF
like Drupal, WordPress, Joomla etc.
4. Experience in UI/Graphic Design is desirable
Content Developer
01
1. First Class Post Graduation in Communication and
Journalism from a recognized institute /University.
2. 5 years experience in related field viz. content writing for
websites, social media updates, articles, blog posts
3. Experience in Public Relations activities
Network Engineer
01
1. B.Tech/MCA with First Class from a recognized Institute
/University
2. 5 years experience in Networking, Configuring Servers,
LAN-WiFi, Cloud Management
3. Ability to implement, administer and trouble shoot
network devices, diagnose and resolve software, hardware,
and other network and system problems
Drupal Developer
03
1. B.Tech (IT/CS) First Class from a recognized Institute
/University
2. 1-2 years hands-on experience in developing web solutions
in Drupal
3. Extremely fluent with HTML, AJAX, JavaScript and CSS
4. Proficiency with the LAMP stack
General Conditions/ Instructions
---
The period of engagement will be initially for a period of two months, which may be extended as per the requirement of the project based on performance assessment of the candidate.
The appointees shall have no claim for regular appointment in any of the C-DIT establishments on the termination of the project.
Acceptance or rejection of application of the candidates will be at the sole discretion of C-DIT. Incomplete applications are liable to be rejected.
List of shortlisted candidates for written test / interview will be published in the website of C-DIT – www.cdit.org. They will be intimated only over phone / e-mail.
No travelling or any other allowance is admissible for attending the written test/interview.
How to Apply
---
Applicants should read the instructions in the website thoroughly before applying.
Application form may be filled online by selecting the link www.careers.cdit.org.
The scan copy of the supporting documents should be uploaded, failing which the application will be treated as incomplete.
Applications forwarded through any other means including post, fax or e-mail will
not be entertained.
The last date of submission of on-line application is 11th November, 2019.
Important Dates
Starting Date of Online Application
31 October 2019
Last Date of Online Application
11 November 2019
Other Posts You May Like :