Jobs
Latest News
AMRUT – KERALA Notification For IT-CUM-MONITORING & EVALUATION EXPERT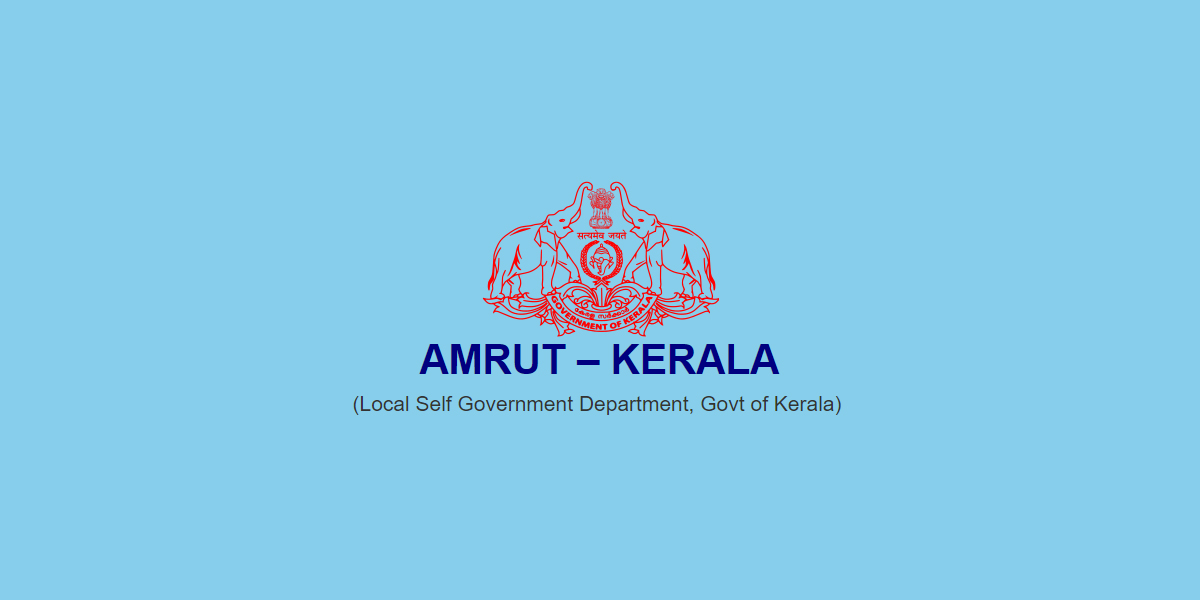 AMRUT – KERALA Notification 2019 : The Mission Director on behalf of LSGD invites applications for the recruitment on contract basis for the post mentioned below, under the Atal Mission for Rejuvenation & Urban Transformation (AMRUT) for the State of Kerala.
Job Summary
Organization
Atal Mission for Rejuvenation & Urban Transformation (AMRUT)
Name of post
IT-CUM-MONITORING & EVALUATION EXPERT AT SMMU
Salary
Rs.50,000/-
Educational Qualification
---
BE/B.Tech(Computer science/IT/EC) Or M.Sc in Computer Science/MCA(Regular course with graduate in Maths or Science with Maths as one subject.)
Post graduate qualification in Management -Regular course (Desirable).
Work Experience
---
3-5 years experience in monitoring and evaluating projects and programmes preferably in Urban Sector.
Knowledge to develop and strengthen monitoring and evaluating systems.
Very good skills on Google Sheets/ Excel for preparing analytical reports and charts.
Strong analytical skills to understand the project status from given data.
Age Limit
---
Maximum Age : 58 years
How to Apply
---
Interested candidates may submit their application through EMAIL in MS-Word format, by filling the application format given in SMMU Website(www.amrutkerala.org) with covering letter addressed to The Mission Director, AMRUT and detailed Curriculum Vitae explaining all your credentials to smmukerala(d)gmail.com. Candidates are also requested to post the hard copies of the application along with a resume to the Mission Director, State Mission Management Unit AMRUT, T.0 25/801(11), 4th Floor, Meenakshi Plaza, Artech Building, Opp. Govt. Hospital for Women & Children, Thycaud.P.O., Thiruvananthapuram — 695014. Kindly write the post applied for in the subject line of the e-mail and in the postage cover.
Last date for submission of application is 31 December 2019
Other post , you may like :