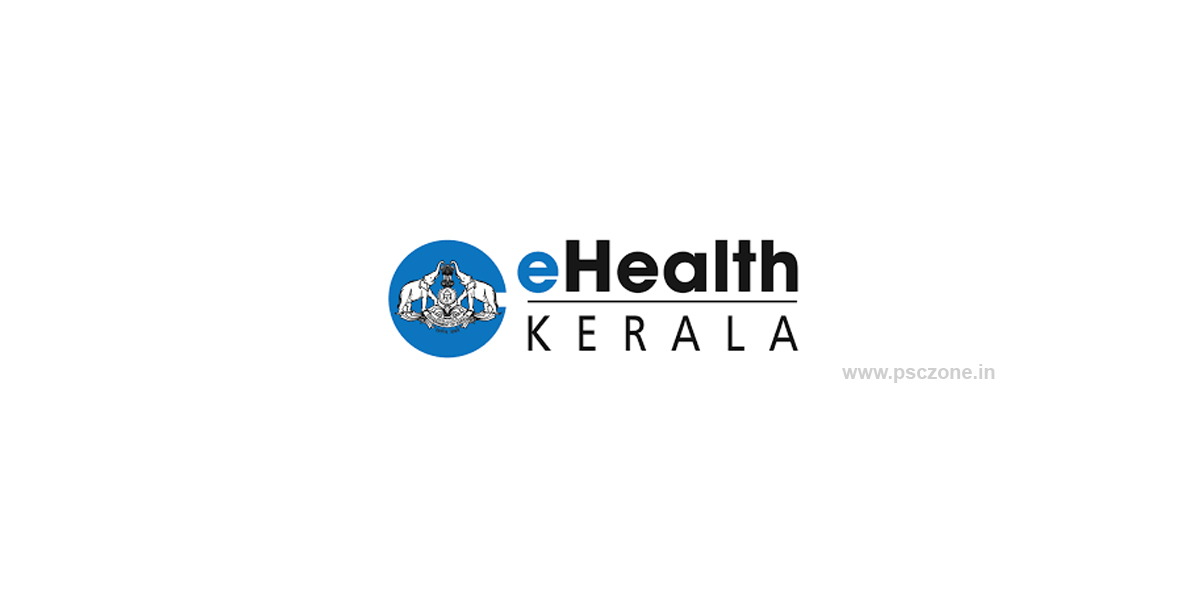 e-Health Project Management Unit Recruitment 2019 : e-Health Project Management Unit, Department of Health & Family Welfare, Government of Kerala invites applications from eligible candidates for recruitment under the eHealth Kerala project on contract basis for the following positions in specialized segments.
eHealth is one of the most important mission mode projects that is being executed by Dept of Health & FW, Government of Kerala.
Job Summary
Sl.No
Position
Monthly Salary(Consolidated)
No of posts
1.
Software Architect
Rs. 1,00,000/- to Rs.1,25,000/-
01
2.
Software Engineer (JAVA)
Rs. 40,000/- to Rs.50,000/-
06
3.
Software Engineer (Android )
Rs. 40,000/- to Rs.50,000/-
01
Note : The Selected candidates will be posted at the eHealth Project Management Unit at Thiruvananthapuram.
The initial posting will be initially for a period for 3 years, which may extend there after based on performance and requirement. An annual increment of 10% of the initial Consolidated Monthly Salary will be paid based on performance review and annual appraisal.
Eligibility Criteria
---
The applicants intending to apply should ensure that they fulfill the eligibility criteria specified
herein below before applying. The cut-off date for attaining the prescribed eligibility shall be
the date of notification.
Educational Qualification : First Class degree in BE / B.Tech (CS/EC/ IT/ EEE) / MCA
Age of Applicant
---
The candidates should have attained a minimum age of 25 years and shall not be more than 40 years as on the date of notification.
Nationality : Applicant must be a citizen of India
Selection Criteria
---
a) The selection of candidates to the notified positions shall be based on written test and / or personal interview conducted. e-Health reserves the right to cancel the recruitment process at any stage without citing any reasons thereof.
b) Canvassing in any form by an applicant will lead to his / her disqualification in the selection process.
c) The applicants are advised in their own interest that they should not furnish any false, tampered or fabricated particulars / documents and should not suppress any material information while submitting the application.
d) If an applicant is found guilty of using unfair means during the selection process and / or impersonating or procuring impersonation by any person and / or misbehaving and / or resorting to any irregular or improper means in connection with his / her candidature and / or obtaining support for his / her candidature, by any means, he / she shall be disqualified from the selection process for which he / she is a candidate.
How to apply
---
Applications shall be sent to [email protected]. No physical application will be accepted.
Address for correspondence:
---
The Project Director
eHealth Project Management Unit
Directorate of Health Services,
General Hospital Junction
Thiruvananthapuram – 695035
---
Contact Office No : 0471 2983033 ,
Email : [email protected]
Important Date
Last Date
20 November 2019
Other Posts You May Like: